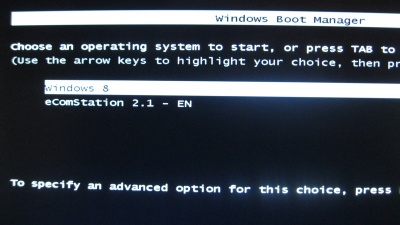 Geometry Error
Be carefull to resize the partitions from other non-eComStation systems. eComStation still has some limitations to recognize partitions.
For example. If you resize a partition from a Windows program, on the same HDD where eCS is installed, it may break eCS boot and eComStation will not recognize the partitions anymore.
It will show you an error like this one:
The only workarround is to erase the HDD and repartition it with eComStation.
Miss Aligned Boot Sector
This is other kind of error that can show up on eComStation installation.
듀얼부트.